We Have Moved!
As of Monday, April 18th, 2022, the DMV has moved to the new Flathead County North Complex:
Flathead County Treasurer
290 A North Main
Kalispell MT 59901
LLC Titlework
Flathead County no longer processes LLC titlework. You must go through MVD Express. They can be reached at 406-371-2000 or at mt(at)mvdexpress.com.
Vehicle Registration Renewals
A drop box is available inside the door for renewals to be processed and returned to you via postal service, or you can renew online (see button below).
** Mail in renewals without $1.00 postage will not be mailed out. They will be renewed and filed at the information window for customers to pick up.
Title Paper Work
Title paperwork can also be processed through the mail.
Title paperwork can be dropped in the drop box. Please include your contact information (on a piece of paper or sticky note)
*Your Name
*Email Address (optional)
*Contact Phone Number (in case we need to contact you)
*Your "Plate Style" choice and *Form of Payment: Check or Credit Card
Don't know how to fill out your Title Paperwork? Click the button below.
Proof of Residency
Effective April 1, 2019
---
CURRENT MONTANA DRIVER'S LICENSE OR STATE ISSUED ID
OWN PROPERTY IN FLATHEAD COUNTY
OR TWO DIFFERENT OF THE FOLLOWING:
UTILITY BILL IN CUSTOMERS NAME
CURRENT PAYSTUB SHOWING CUSTOMERS NAME & ADDRESS
CURRENT BANK STATEMENT
---
Customer must be present - no signed MV1 or POA until customer obtains a MT Driver's License. Exceptions being Montana Military (with provided MV53) and owners of real property.
---
* NO LONGER ACCEPTING RENTAL/LEASE AGREEMENTS *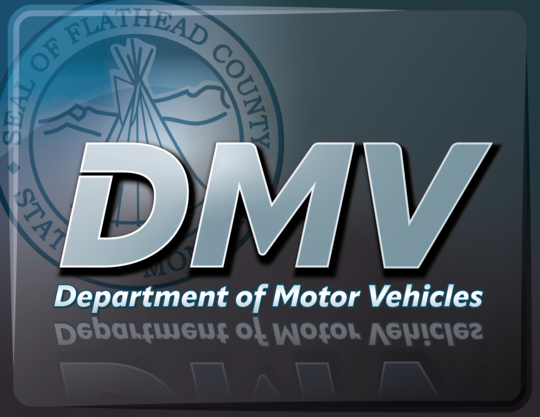 Contact Info
Fax number of the Motor Vehicle.
+1 (406) 758-5694