The Emergency Management Division of the Flathead County Office of Emergency Services (OES) is responsible for the planning, coordination, and implementation of all emergency management and Homeland Security-related activities for Flathead County, MT. Other responsibilities include coordination of activities for the County's Emergency Operations Center (EOC). The EOC, when activated, is a central location where representatives of local government and private sector agencies convene during disaster situations to make decisions, set priorities, and coordinate resources for response and recovery. In addition, this Division coordinates the Northwest Montana Type III Incident Management Team which is available locally and within the region to assist local governments with the management of all-hazard type III incidents.
HAZARD MITIGATION PUBLIC INPUT SURVEY
Flathead County and the Cities of Columbia Falls, Kalispell, and Whitefish are currently updating the Countywide Hazard Mitigation Plan by participating in the Western Montana Regional Hazard Mitigation Plan sponsored by Montana Disaster Emergency Services. As part of the process, we are asking for public input through an online survey.
The purpose of this survey is to collect information from the public and stakeholders to better understand the vulnerabilities within Flathead County as well as solicit input on needs to best mitigate, or reduce, the impacts of hazards before they occur. The feedback will be shared with local planning committees to inform the planning process.
https://survey123.arcgis.com/.../a9be3dcd43dd4e13b350f0ab... (Please note the survey is still live, even though the submission date has passed.)
Red Cross Ready Rating Program
Did you know that 93 percent of parents agree it's important for their child's school emergency preparedness efforts to be recognized by the American Red Cross? The American Red Cross Ready Rating™ Program is a free, self-paced program designed to help businesses, organizations and schools become better prepared for emergencies.
Are You Ready?
The U.S. Dept. of Homeland Security has a citizen preparedness website that includes a variety of disaster preparedness information. You can also request a copy of "Are You Ready?" A Guide to Citizen Preparedness, a 101-page all-hazards preparedness book by calling 1-800-480-2520.
Ready, Set, View
The Emergency Management Division offers several informational videos that can help residents and visitors be better prepared for any type of emergency. Select a title to watch the video on the FEMA website:
Help After A Disaster
Recovery is defined as, "The return to normal conditions; the process of restoring a community to normal following a major disaster." Activities are traditionally associated with providing Federal supplemental disaster recovery assistance under a Presidential major disaster declaration. These activities usually begin within days after the event and continue after the response activities cease. Check out "After the Disaster" on the left for links to web pages hosted by various federal agencies with programs to help you recover from disasters.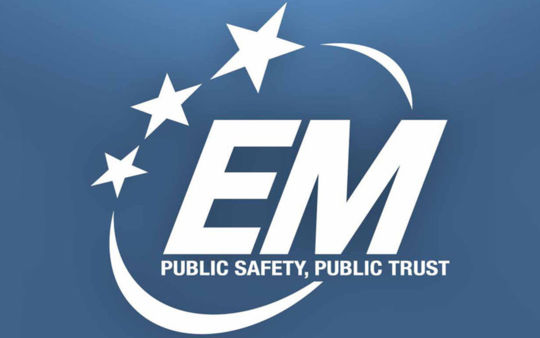 Contact Info
Fax number of the Emergency Management.
+1 (406) 758-5562
Emergency Management Planner
Tier Reporting
Montana uses E-Plan for accepting online submission of Tier II chemical inventory information. Facilities must submit their Tier II Report by logging into E-Plan's Online Tier II Reporting System website.